What We Offer…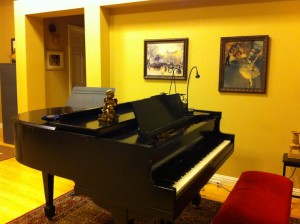 Private piano, violin, viola, cello, and voice lessons
Group violin/viola/cello classes
MC Children's Choir
MC String Orchestra
Chamber Music Seminar and Orchestral Workshop
Music theory/appreciation classes
Year round student recitals and studio/master classes
chamber music concerts, musical soirees, and art talks
Sheet music and musical accessories
Sales and rentals of fine stringed instrument

About Music Corner…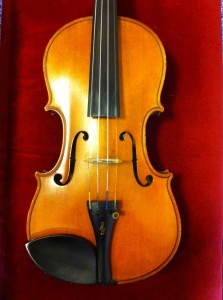 We can simplify it down to few factors.  What distinguishes a good music establishment from the rest?  Instructor's experience, quality of teaching, facility, and what other aspects of music are being offered.  What it really comes down to though is passion in the arts.  If you can catch on to that, then age nor background matters.
Johannes Brahms said,  "Passion is not natural to mankind;  it is always an exception, an excrescence." Music Corner is dedicated to people who live for the arts and its passion.  It is for the people who can spare a moment of their lives to come to a little corner to cultivate and discipline the way they perceive and hear beauty.
Music Corner operates with a belief that all children are musical.  It is but a myth to think some are born with more musical talent than others.  It is through exposure to good music and training that they themselves learn to appreciate this art form, and develop admiration for it which can last a lifetime. 
Last but not least, Music Corner is dedicated to a man whom I am honored to have called my teacher, Ruggiero Ricci.  Born in San Francisco, a student of Louis Persinger, we know him as the giant of the great violin school era, but to each of his students, he was a compassionate, honest, and a humble man, who had simply mastered the truth of the violin playing.
The shop is dedicated to his legacy. An artist and a pedagogue who taught each of us humility and what real dedication, perseverance, and work is.  In return, he gave each of us the world.  Most importantly, he taught us the very best aspect of being an artist is to act and live out our humanity.  So here is to our Yoda, Maestro, may he rest in peace…
To pursue the higher arts is a noble attempt to know the "secrets" of the arts, which puts you in touch with the Divinity far beyond that of mere entertainment.  Let curiosity, dedication, and perseverance be the food for thinkers, dreamers, and doers.

About the teacher…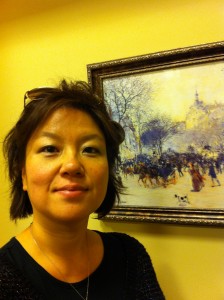 Stephanie received her Masters of Music in performance from the Yale University, School of Music.  After her Master's program, she was accepted into the performance studio of the legendary violinist, Ruggiero Ricci, at Universitat Mozarteum in Salzburg, Austria.  She received her Bachelors of Music degree from the Eastman School of Music at the University of Rochester.
She made her debut with the Philharmonic Orchestra of Florida at age fifteen, performing the Mendelssohn Violin Concerto.  She was featured as the soloist with the Philharmonic in eleven concerts in Miami and Tampa, Florida.
She has attended and performed in numerous festivals including the Aspen Music Festival, Music Academy of the West, Mozart Academy in Warsaw, Poland, Dartington Music Festival in England, Kitzbuhel Festival, and SommerAkademie Mozarteum in Austria.  She has performed in numerous master classes working with such pedagogues as Josef Silverstein, Josef Gingold, and Denes Zigmondy.
Stephanie has taught in numerous schools back East, West, and internationally as a music teacher. She has been teaching music for thirty plus years. Her students have placed admissions to top music schools in the nation. 
She is an internationally acclaimed performer and an avid chamber musician. She concertizes regularly with Raleigh, Greensboro, and Fayetteville Symphony.  Stephanie enjoys teaching and spending time with her students. She oversees each and every one of her student's progress.  Finding her own music studio has been a lifelong dream of hers. 
Music Corner first opened its doors in the East Bay of San Francisco in Danville, CA.  Returning East, she chose the vibrant Triangle area, and the dynamic city of Raleigh, North Carolina, to build her studio, work with talents of all ages, and collaborate with many talented artists of the area.
Welcome to the Corner!  Let's make some music!